We are very pleased to announce
that for the 2022/23 season we are bringing back
the NZPCA "Riders without Horses" programme.
Next course starting January 2023at.
For any enquires please send an email to
membershipsilverdaleponyclub@gmail.com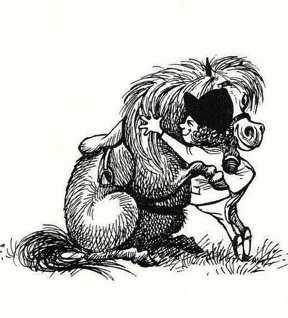 Riders without horses is for everyone because you don't need a horse or the equipment to ride. You just need to be interested in horses and want to learn more.


Riders without horses achievement certificate is a 10 week programme, running from the end of January to the end of March, covering basic safety when handling horses, care, health, grooming, paddocking, tack knowledge, how to mount & dismount, walk & trot, and have basic knowledge of dressage and jumping.

Each participant is assigned a record card which the coach will work through, when all topics have been reviewed and signed the achievement certificate will be awarded.

This is a horse management program – theory based with quizzes, games and worksheets to assist learning, riding of a pony will only be under taken when covering certain topics.




Benefits

FUN




Member of a club




Horse awareness




Focus on safety




Rally Turnout
Rider - Suitable foot ware for working around horses - boots or closed in shoes (no sandals or jandals), suitable clothing and NO JEWELERY except a watch and a safety approved riding helmet if you own one (helmet not compulsory).



Rally Timetable
Rallies are held on Tuesday evenings - See timetable below for dates and topics.

Rallies are held at the Silverdale Pony Club grounds, 124 Green Road, Dairy Flat and start at 5.30pm and run through until approximately 7.00pm.

If a member is unable to attend a rally please either inform your coach at the previous rally or phone the Branch Secretary or Head Coach.

If rallies need to be canceled due to ground or weather conditions a text message will be sent out informing you by 3.00pm.

There is a BBQ held at every mounted rally where sausages and hamburgers are available to purchase for dinner. Parents will be expected to help run the BBQ throughout the season.



Footwear
Footwear must be suitable and safe, both for riding and when working around ponies. Jodhpur boots are ideal, or failing this, solid shoes with a smooth sole and a solid heel. Boots with gripped soles are not safe (such as most types of gumboots) as they will not slide freely from the stirrup in the event of a fall.



A preview of what will be covered:

| | |
| --- | --- |
| Rally | Topic |
| Rally 1 : | Learn about Pony Club. Learn Safety factors when handling ponies. Learn about the parts of the pony. |
| Rally 2 : | Learn to feed a titbit, catch and let go, put on a halter, lead, tie up. Learn about the bridle |
| Rally 3 : | Learn about grooming. Learn how to hold the reins in both hands and one hand. Learn about the saddle. |
| Rally 4 : | Learn about how to mount and dismount and how to sit in the saddle. Learn how to make the pony walk and halt. Learn about riding on the road. Learn about terms, measuring, colours and markings. |
| Rally 5 : | Learn how to put on, take off and care for a cover. Learn how to clean saddlery. Learn about why we clip and types of clips. |
| Rally 6 : | Learn about poisonous plants. Learn about suitable paddocks. Learn how to groom more thoroughly. |
| Rally 7 : | Learn about why we feed, feedstuffs and rules of feeding. Learn about the care of the pony in different seasons. Learn to recognize when a pony is lame and signs of a healthy pony. |
| Rally 8 : | Learn about exercises and why we do them. Learn about ponies paces. Learn the aids to turn and trot. Learn to handle a whip. |
| Rally 9 : | Learn the parts of the foot. Learn about shoeing. Learn about the reasons for poor condition, worms, bots and teeth. Learn about the dressage arena and test. |
| Rally 10 : | Learn about horses vices. Learn about building fences and jumping tracks. Learn about problems jumping. Learn about the jumping position. |
| | |




Subject to change – rallies may be canceled and delayed a week due to weather or ground conditions. Rally topics may change order depending on needed equipment being available.

Members are encouraged to participate at pony club and be helpful members. Skills learnt can include writing for Fundays, dressage or show jumping, setting up equipment and courses for rallies and events.

Decide horse ownership if for you? Buying or leasing a horse/ pony is a big decision. Please do not be afraid to ask Silverdale Pony Club coaches, committee, parents and members for help.